The English Theatre of Hamburg is finally opening again and invites its guests to its most inspiring SUMMER FESTIVAL.
Please read the message:
Dear guests,
we are finally opening again! And not only that – we are more than happy to announce the first ever THE ENGLISH THEATRE SUMMER FESTIVAL, It will be held between the 2nd of June to the 14th of August. After that our scheduled new season in September will commence.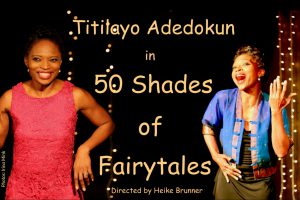 The programme for our Summer Festival is packed with exciting performances covering everything from plays to galas and special professional impro shows! Ticket sales already started on June 14. Subscribers can redeem their existing subscription vouchers for the Summer Festival. Please do so via phone, by mail, in person at the box office or online. Our box office already opened on June 14 and will be open daily from Mondays to Fridays from 10:00 to 14:00. It also opens Tuesdays and Sundays from 15:30 to 19:30. We are looking forward to seeing you again very soon.
Tickets under phone number 040 – 227 70 89, online www.englishtheatre. de
The Summer Festival programme is very rich and diversified. Just have a look and make your choice.
The Summer Festival programme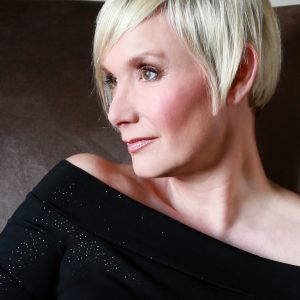 While "The Barbra Streisand Songbook" starring Suzanne Dowaliby will be performed on July 17 and 18, "Me, Myself and Janis Joplin" starring Floy is scheduled for July 20 to July 25. Two one-woman-shows starring two well-known actresses will convince you of their exceptional talent in the parts of Streisand and Joplin. Also don't miss
English Lovers" and enjoy finest high quality impro theatre at its best on August 3 to August 8. And come to see "HAP", world premiere of BAFTA awarded playwright John Foster, from 27 July to 1 August. Here's a brief summery of the plot: Meet Hap. Despite all attempts to be a miserablist she can't ever be unhappy. Unhappy, at being happy, she visits Doctor Marples seeking a cure. Doctor Marples, herself desperate for joy doesn't know how to be happy. This hilarious and quirky comedy about our modern obsession with the pursuit of happiness, shows two very different , city-slicker women on either end of the slippery therapist's couch. Despite the ongoing monotony of Brexit, Corona and takeaways-for-one. Hap and her doctor find, to their surprise giggles and romance in the most unlikely places – the therapist's couch.
We are sure that you will greatly enjoy this comedy, directed by Paul Glaser, and leave the theatre in high spirits.
Sorry, but we have to pester you with the compulsory safety rules.
As before the closure, we are only allowed to receive a limited number of people.
We are allowed to sell tickets in the "chessboard system", which means that we always leave one seat free between an occupied seat.
Masks are still compulsory. This time also at the square.
Our bar is now open again. Our guests are allowed to consume their drinks on their seats.
An official negative coronatest is also compulsory (not older than 48 hours). You can also have it done directly next to the box office, at the official testing point. The colleagues at the pharmacy are happy to offer us this service. The test should be carried out by 19:00 at the latest. You can book an appointment under the link below or scan the QR code on the left.

Time Travel (c) ETH

Anyway, have a good time, enjoy the performances at the ETH and the fine weather.