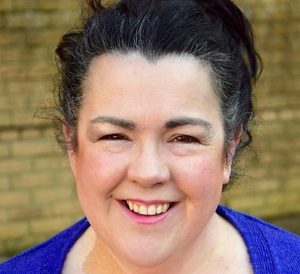 Rejoice, rejoice! The English Theatre is planning its comeback on May 2. As you all will remember, the premiere of "Shirley Valentine" was originally planned for November 20 last year. However, owing to the Corona pandemic disease the start of the play was postponed several times.
Meanwhile Helen Sheals who was originally engaged for this one-woman-show had to leave Hamburg for good. Helen is a well-known star in Britain. Besides her performances on stage, she appears frequently on television. She also plays a part in the popular TV series "Downton Abbey."
The TET takes pleasure in announcing that Sharon Facinelli, another well-known British star (photo), will take over the part of Shirley Valentine in Willy Russel's hilarious comedy. Sharon works in film, theatre and musical productions. She regularly performs in theatres as part of the Director's Cut Theatre Company and is delighted to be making her Hamburg debut.
Last but not least a few words about the plot: Shirley, a frustrated housewife living in Liverpool is fed up with her marriage to a loveless husband. Therefore she is delighted when a friend asks her to spend a holiday with her in Greece. A couple of days in this sun-bathed country work wonders on Shirley and change her whole life.
We do hope that the premiere of this new play will take place on May 2, as scheduled. All of us are keeping our fingers crossed. We say good-bye for the time being and look forward to seeing you on May 2.
Uta Buhr