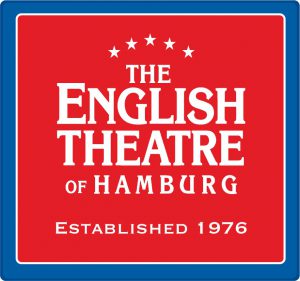 The English Theatre of Hamburg is Hamburg's own little West End stage. Those are words expressed by the acting community in London as well as by guests of the theatre who draw direct comparison to the high quality productions  being presented here and current theatre productions in London's West End.
British actors flown in from London to perform on a Hamburg stage. A new cast for every production. A wide variety of current and classic plays. Well balanced seasons with comedies, dramas, thrillers and every so often a musical. Yes, we can be very proud of this gem of a theatre situated in central Hamburg.
New: Online Stream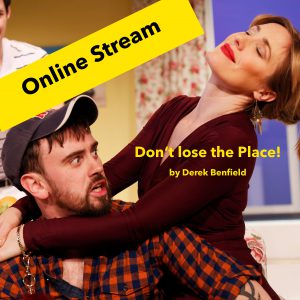 As a response to the lockdown due to the current pandemic The English Theatre of Hamburg responded quickly by offering the option to stream selected productions online. Starting with APOLOGIA in April, since the run of the play was cut short, enabling everyone to see this brilliant production from the comfort of their own home. In May three more productions were streamed – the critically acclaimed off Broadway musical I LOVE YOU, YOU'RE PERFECT, NOW CHANGE. The European premiere of the new thriller by James Cawood  DEATH KNELL. And the show CLASSIC BLUES WOMEN written and performed by JOANNE BELL. In June the theatre presents the farce DON'T LOSE THE PLACE and the wonderful play ORPHANS for which the actor Christopher Buckley received the HAMBURGER THEATERPREIS ROLF MARES 2017 for best actor.
Please support The English Theatre of Hamburg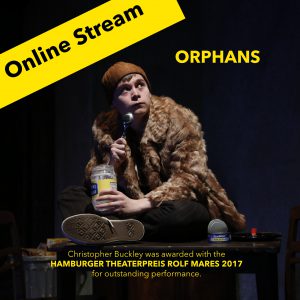 Even though new ideas are being developed by the theatre's creative team and staff they are still very dependent on our support and help. So, if you can, make a donation to The English Theatre of Hamburg to help them through these hard times and make sure they are still here for us when the theatres are allowed to open again. We are very much looking forward to many wonderful theatre evenings in the future in our own English Theatre of Hamburg. By the way, what about buying some gift vouchers for your friends who will be happy to enjoy an inspiring performance on our stage. Thank you very much indeed for your help.
Link to the Website of The English Theatre and Streams: https://www.englishtheatre.de/
Contact and information:
Luciano Di Gregorio
Marketing
The English Theatre of Hamburg
Lerchenfeld 14
22081 Hamburg
Phone 040 / 411 685 01
Fax 040 / 229 50 40
marketing@englishtheatre.de
Written by Luciano Di Gregorio and Uta Buhr